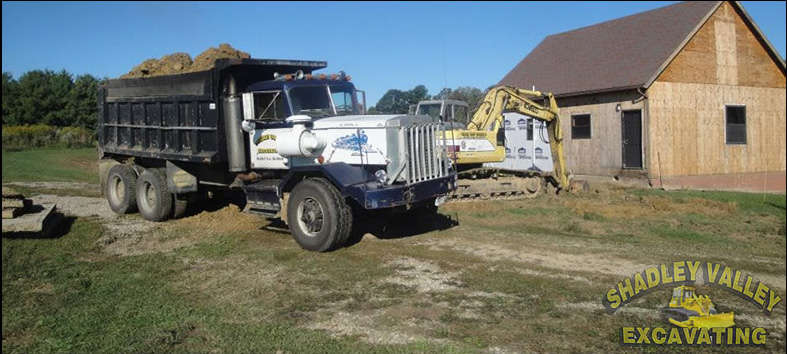 We Know Excavating
Shadley Valley Excavating is a family-owned Excavating Company founded in 1985, by Paul Butts. Shadley Valley Excavating is located in Danville, Ohio. After some expansions, Shadley Valley Excavating is now operated by Paul and his son, Jesse Butts.

Shadley Valley Excavating offers a wide variety of excavating services. We are top in our trade for Structure Lifting. Our other services include: Dirt Work, Septic, Basements, Building Pads, Development of Springs or other Waterways, Ponds, and other Commercial and Residential Excavating Services. We have now begun to construct horse arenas. Call us for more information. We offer free estimates, and we are bonded and insured.

Not in the Danville area? We do offer a 50-mile service area. Depending on the job, we could possibly go farther in order to accommodate your needs. Call (740)599-7114, for more information. From dirt work to ponds, at your home or business, no job is too big or small. We have equipment and trucks. We also have the know-how to get your job done in a professional and timely manner. Give Shadley Valley Excavating a call for all of your excavating needs.

Call today to schedule your free estimate (740)599-7114.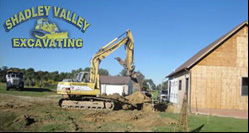 Residential
We offer residential excavating services that include: septic, basements, ponds, and more.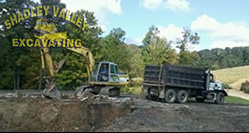 Commercial
We offer commercial excavating services that include: dirt work, building pads, and more.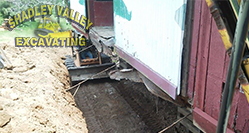 Structure
Our structure services include lifting of structures to prepare for foundation repair.
Over 28 Years of Experience